About Us
Kreabaur Tackle, LLC.
Kreabaur Tackle is client driven company located in Oklahoma City. We continually strive to exceed our customers' expectations by delivering quality products.
Our Team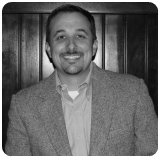 Jason Nelson
Founder
405.283.6357
Jason originally founded the company in 2010 with hopes and aspirations of deliverying new and innovative products. With the release of StrikeLight, we are now gaining ground and working to fulfill our goal of delivering fun, inovative and unique fishing products!
Our TimeLine
2013
Our third retail product, SnappyStringer released in October of 2013. Snappy Stringer is a detachable fishing stringer that is constructed from durable plastic and a polyurethane coated cable.
Our second retail product, GlowStrike released in January of 2013. GlowStrike is a low cost night fishing bite indicator built from a durable, high-visibility material, which never requires messy refills, and can be reused over and over again.
The Kreabaur Tackle Fishing Products Brand was officially released in early 2013 in preparation for our growing product line. Our entire line of fishing tackle and accessory products will now be retailed under the brand name Kreabaur Tackle .
2012
Our first retail product StrikeLight, hit this shelves in 2012. StrikeLight is a Dual LED Night Fishing Bite Indicator. Designed for high visibility with two LED bulbs and tested for accuracy minimizing false positives, StrikeLight is the premier night fishing bite indicator.